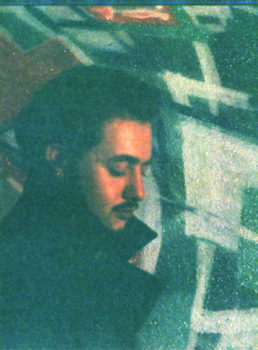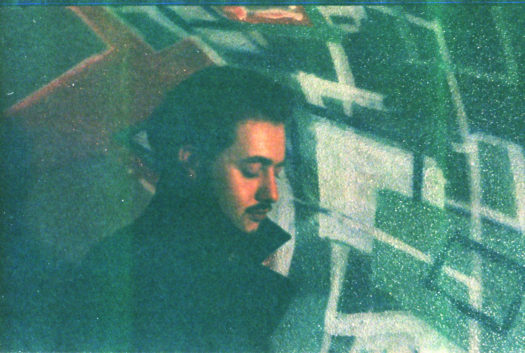 The electronically-influenced soul and R&B on Vermont singer and producer Guthrie Galileo's majestic new album Modern Day Ripples generally sounds timeless. One track, however, is more of-the-moment: "Labor Day." The album came out a few weeks ago, but this song offers a lot to think about this weekend in particular.
Over a bed of piano, synthesizers, and field recordings (more on those in a minute) that echoes James Blake or Frank Ocean, Galileo explores the ironies of a holiday meant to celebrate workers. ""Labor Day" was written on and in the days following the workers holiday [last year], a time when I was coming to understand the world with a class-based perspective," Guthrie explains. "I was remarking to myself, as I went about the motions of my day job, about the fact that all the people I know worked during the holiday. The bosses and the management at work, however, were nowhere to be seen!"
"This prick looking at me in my eyes / Telling me I'm replaceable / Had me thinking I was more than just a cog at all," he sings, poetically building a scene that has surely been experienced by countless low-level company employees. When he adds, "I heard him say that money makes the world go round," a cash register chimes in the background.
Elsewhere, the song broadens to address current events. Donald Trump campaigned on being the champion of such downtrodden workers, but in office has surrounded himself with Goldman Sachs billionaires. Rather than get on his soapbox, though, Guthrie aims for empathy. The song opens with the lines "Make a fool of a Trump supporter / Try not to get too involved with him." When that part comes around a second time later on, though, the words have changed: "Make a friend with a Trump supporter / Try to find some level ground with him."
"The turnaround in my attitude towards the Trump supporter in the song reflects a conclusion that many Trump supporters shared the same grievances as those with similar economic status on the Left," he says. "The common enemy would be those with surplus power, whether political or simply economic, the 'landed elite' who have been using this system to undermine more progressive social contracts, to exploit and oppress whole populations for generations."
Heady topics indeed, but ones leavened by the music. The gorgeous and swirling R&B is augmented by Guthrie's piano playing, production, background vocals, and stunning falsetto. And if you listen closely, you might hear another noise in the background: marchers at an Inauguration Day protest, audio from field recordings that Guthrie taped himself in Portland.
Listen to "Labor Day" below, then buy the full album on Bandcamp (every other track is just as good too).
Click here to discover more of the best pop music in Vermont.