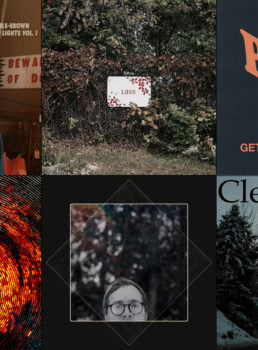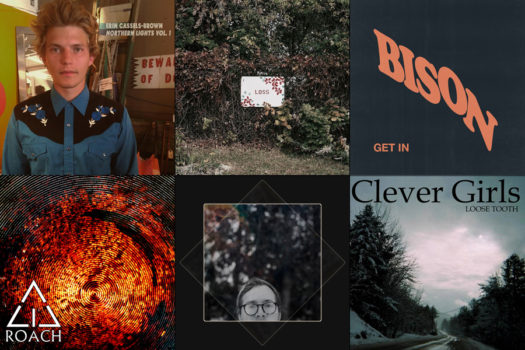 What is an EP?
I don't mean that as a philosophical question, but a practical one.
Back in the vinyl era, the EP had a clear reason for existing as a stand-alone format from the album. If you had enough songs to fill a 12-inch, 33RPM record, you made an album. If not, you put what you had on a 10-inch, 45RPM record and called it an EP. They looked different; they felt different; they cost different amounts.
In the digital era, free of physical limitations, the distinction has blurred. An artist's latest collection of music can be two songs or two hundred. The idea that a 60-minute collection of music constitutes an "album" and a 15-minute one constitutes an "EP" is purely artificial.
Yet the EP hangs on, because musicians like the format. Nowhere more so than in Vermont, where the EP offers new bands a way to test the waters and experienced bands a way to toss out a few songs between "proper" albums. In a musical climate where local musicians rotate constantly around new bands and monikers, the EP offers a low-stakes way to try out a new sound or collaboration.
As a result, this list is no ugly stepchild to the Best Albums list we've got coming next week. There may be no more practical reason to keep the EP designation, but these ten EPs justify their own reasons for existing.
10. Maddie Rabin – Autumn Bound
"Folk music plus cello." It's a simple elevator pitch, one that in less capable hands might seem like a gimmick. But the unusual instrument augments rather than detracts from these five beautiful songs. The real star turns out to not be the strings al all, but Rabin's voice, a bold and emotive instrument perfectly suited to dance atop the low notes.
9. Wool See – Leaving / Left
The title track on rapper Wool See's latest EP describes his recent cross-country move: "Boy meets cold world then a East Coast girl / Shows up like space heater / Brings him home, make his holidays sweeter / He meets her family, it's awkward but official / As inches of fresh snow makes for picturesque stroll / In the small town she grew up in / It's different from the city he's accustomed." The longtime Portland, Oregon rapper is now settled in Vermont's rural Northeast Kingdom, and there's even a Bernie shoutout to show he belongs in his new surroundings.
8. Hellascope – From Below
One of my favorite recurring music features is Stereogum's monthly metal column The Black Market. And it's not because I like the music; I mostly don't. If it has "black" or "death" or anything with the suffix "-core" in the genre tag, I know it won't be for me. But the writing is great throughout, and every now and then they turn up a less scream-y doom metal band I love. And in that category, they should really get on Hellascope. The band only has three members, but it sounds like an army, charging forth with huge riffs and a massive roar.
7. Erin Cassels-Brown – Northern Lights, Vol. 1
On his debut solo release, 22-year old Erin Cassels-Brown channels the Greenwich Village songwriters of the 1960s. No, not that one. He's less Bob Dylan and more Ramblin' Jack Elliott, Phil Ochs, and Tom Rush. Cassels-Brown started as a street busker, traveling the country by bus singing for his supper, and sounds it. He's taken five of his finest road-honed songs for this debut, telling his life story in just 15 minutes. He's a Woody Guthrie for Generation Z.
6. Tom Pearo – Headspace
There's a playlist floating around that compiles 90 minutes of the Grateful Dead tuning in between songs. It's every bit as excruciating as you might expect. The sad fact is, though, it sounds at times indistinguishable from any number of ambient guitar albums out there. Luckily, Tom Pearo shows more focus on Headspace. "Ambient" needn't be synonymous with "aimless," and on these six tracks Pearo crafts a winding landscape with crags and valleys and a whole world to get lost in.
5. Belly Up – Loss
Belly Up is loud. That's the first thing that hits you, I suppose: the volume. But like their obvious influence My Bloody Valentine, once your ears adjust to the noise you discern melodies and countermelodies, nuances and layers lurking beneath the waves of distortion. The EP's title Loss refers to the suicide of singer and drummer Ben Lau's best friend, and, as the first song says, "No matter what, my mind returns to death." A heavy subject, but one made cathartic in this massive, mammoth debut.
4. Mark LeGrand – Wrong Turn

"I Don't Sing in Barrooms Anymore," reads the title of one of Mark LeGrand's new songs. You wouldn't know it from his sound. The EP channels a honky tonk at the end of the night, only a few patrons remaining, swaying along. Merle Haggard is the obvious comparison point, but the Hag never wrote about drug addiction with the forthrightness that LeGrand does. "My eyes are hot from crying / And I ache deep in my bones / Better get myself to the clinic / But I wish I could just go home" he sings in addict's lament "Four Walls, a Door, and a Window." Like so many, his family has been affected by addiction, so he knows first-hand how it affects everything around it. So even when he tries his hand at a stock country trop, the my-love-left-me weeper, substance abuse worms its way in: "There's the bottle, and over there's the glass / There's the pipe, waiting for the match / There's the cocaine, telling me what to do / Every time I'm getting over you."
3. Acid Roach – Circuitous
Metal trio Acid Roach have released over twenty albums and EPs in the last three years. It's a stunning feat of productivity, though perhaps aided by the fact that much of their music is improvised. You wouldn't know it from their latest, though, a two-song, thirty-minute journey through all things doom. Guitars ebb and flow like a classical composition, winding around a furious rhythm section. Like running a marathon through smog, it leaves you exhausted and sweating and gasping for air.
2. Clever Girls – Loose Tooth
I'd only advise meeting someone on Craigslist if you're in the market to get murdered. But singer-guitarist Diane Jean first met bassist Winfield Holt through an ad on the site, and from such inauspicious beginnings the trio Clever Girls was formed. Fully formed, judging by their fantastic debut EP. The five songs of jangly indie-rock demand replay, whetting our appetites for a proper album.
1. Bison – Get In
Post-punk riffs and sing-along hooks abound in Bison's stellar debut EP. Think New Order, or – if your reference points are more recent – Interpol. Unlike the ironically titled Joy Division, though Bison's songs exude feel-good vibes. These five fist-to-the-sky anthems carry huge enough melodies to uplift even the most downer lyric. You find yourself singing along to "Contrast" before the words even start, and the seven-minute workout "In a Fortnight" rushes by.
Check out The Best Vermont Albums of 2017 and The Best Vermont Songs of 2017.