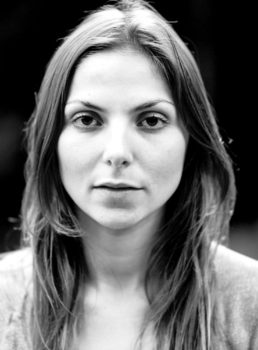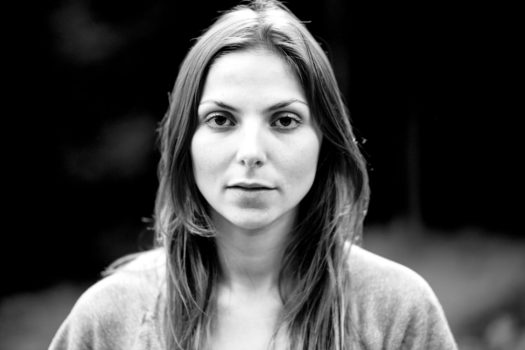 The pictures say it all. Xenia Dunford's press photos for her last album featured all manner of her posing with a jaunty fedora, leaning on brick walls, sitting on train tracks. Five years later, she's done joking around. In her new press photo, she stares straight into the lens, unsmiling in black and white.
It's a more serious, mature look befitting a more serious, mature sound. A lot has changed in the five years since one of Vermont's most promising young songwriters disappeared just as her career was getting going. The ensuing period, she writes, was "marked by depression, self loathing and the destruction of people and ideas I held very dear yet were completely out of my control."
She channelled all that into a pair of comeback EPs, Flesh and Bone (& Everything Within). The cover of Side A features an anatomical drawing of a head, and Side B a heart. The artwork choice seems like less than a coincidence from someone struggling with mental health. "The theme of anatomy was something that related more to my state of being during the making of side A and B as opposed to the content," she elaborates in an email. "I went through a few bouts of depression and anxiety that left me feeling very raw and stripped of my identity, personally and artistically, and anatomical drawings seemed to be a great visual representation of that feeling."
Depression may be the backstory here, but it doesn't weigh down the songs themselves. On Side A, recorded in Vermont, "Coming Home" is one of the year's most beautiful, swooning love songs, while "Happy" (one of our Best New Songs of April) builds a driving rhythm to propel a breakup tale not about the narrator finding happiness, but someone else. On the jazzier Side B, recorded with a different crew in Massachusetts, "Tell Me" brings in a little piano with shades of Norah Jones, while "It Won't Be Long" is an upright bass-driven torch song.
Listen to a few highlights below, then buy both EPs at Bandcamp.
Click here for more of the best singer-songwriter music out of Vermont.