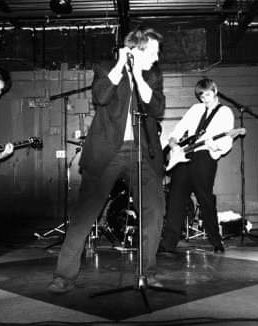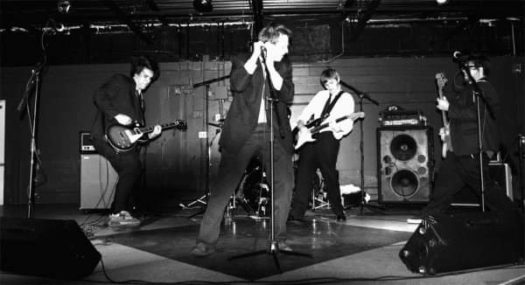 In my short time running this blog and my 11 years running Cover Me, I've read a lot of promo blurbs from bands, publicists, and record labels. But in all that time, I've never read an album description quite like this:
"Part Greek play, part book of Job, the high concept story should also appeal to casual listeners of punk, indie alternative, cabaret, and hardcore."
And here's the really crazy part: That's actually a pretty succinct description of The Jobz' wild new album Die.
The plot – yes, there's a plot – is bonkers. The Bandcamp description alone takes ten minutes to read, offering a surprisingly thorough history of Wall Street and the United States' financial system – with a little bit of fake-news thrown in. See, the entire economic meltdown and recession gets blamed on a supervillain called "Junky Bear." Die, the second part of the band's "Junky Bear Trilogy," follows the villain's death on the first album and traces his long journey to hell.
Like I said…bonkers.
The band blends members from The Pilgrims and Derek and the Demons, six musicians playing several instruments apiece. One alone gets credited on guitar, piano, saxophone, clarinet, harmonica, and synths. The album similarly crams a lot of musical ideas into its seven tracks, veering from Queen-ballad bombast at one minute ("It's Always the Quiet One") to Descendents-holler punk the next ("Angry Face").
Hear a song below, and dig deeper at Bandcamp.