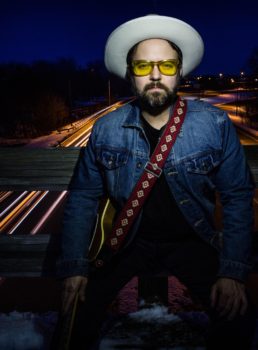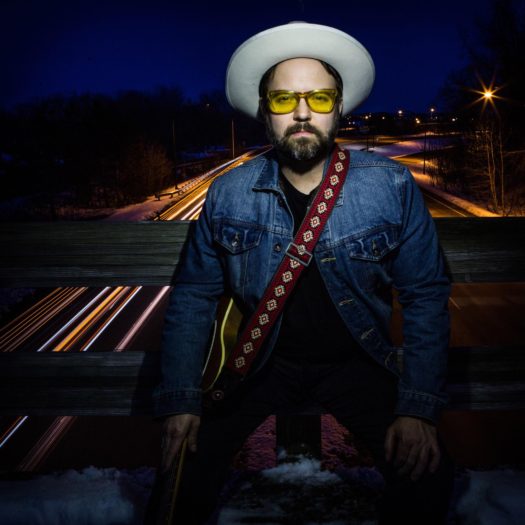 There's been a lot of talk in recent years about young revivalists like Sturgill Simpson and Chris Stapleton bringing back "real" – or, at least, more traditional – country music. Add Danny LeFrancois to that list. On Driving All Alone, the new EP he recorded as Danny & the Parts, LeFrancois channels Waylon and Willie: catchy country with some heavy themes.
The EP ends a years-long writing hiatus that landed him in a rut, he says. After putting his own music on the side to devote his time to being a full-time dad, LeFrancois says he "felt like I had lost myself" – and lost his music, too. Driving All Alone is the sound of a songwriter fighting his way back to the surface.
The title track came first, flexing songwriting muscles that had sat unused for too long. "I was on a mission to regain control of my art and self alone," he writes in an email. "We are never alone, but it feels like it sometimes when your ideas or direction isn't understood by others."
Another highlight comes in "Mystery Train." It's not a cover of the old Elvis song, but an original about the tracks that run through his own backyard. "I used it as a metaphor for my life as an artist and the mystery that it holds for me," he writes. "Where am I going, who am I going to go with, what's the meaning? It's also a place where there have been fights and lovers long walks and smashed bottles, graffiti etc."
Though only five songs long, Driving All Alone overcomes LeFrancois's roadblocks and points a promising way forward. "I guess I feel like the world can try to stop you from doing what you want to, or maybe it's you stopping yourself," he writes about the new EP. "Either way, I'm ready to take the leap with my music."
Stream 'Driving All Alone' on Spotify, then click here for more of the best country music from Vermont.