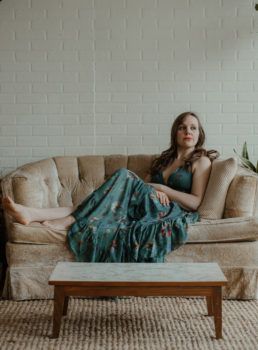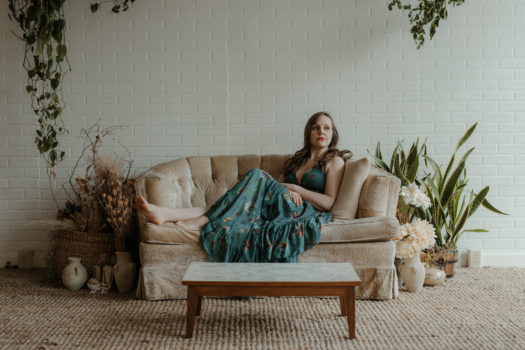 You can't go far exploring the folk music tradition without stumbling upon your first murder ballad. The genre goes back hundreds of years and still plays a major role in blues, country, and Americana music today. Nirvana famously covered Leadbelly's murder ballad "Where Did You Sleep Last Night?" for MTV Unplugged. Johnny Cash sang murder ballads his entire career. Nick Cave and the Bad Seeds recorded an album literally titled Murder Ballads, adding Cave's own compositions to the canon.
But the murder ballad has come under criticism recently. See, murder ballads are not just anyone murdering anyone. They're generally a man murdering a woman, often after he suspects she's been unfaithful. And while most don't glorify the protagonist – he typically comes off as a psychopath – a genre that consists almost entirely of violence against women is due some reexamination.
New Orleans Americana band Hurray for the Riff Raff got a lot of attention pushing back on the murder ballad on 2014's "The Body Electric" – NPR Music called it "The Political Folk Song of the Year" – and now Vermont singer Sarah King is taking her own stance on the genre. She's just released "Nightstand," a new murder ballad in which, for once, the woman does the murdering. The chorus goes:
I was born with the cord wrapped around my neck
It's not something I could ever forget
The world's been trying to take me out since the day I first arrived
There's a darkness a-reaching for my hand
I keep a gun in my nightstand
Waiting for music to bury a body by
Co-written with and produced by Simone Felice of The Felice Brothers, "Nightstand" moves away from the blues-rock King had been performing for a more atmospheric and haunted folk sound appropriate for the lyrics, with touches of soul and gospel. She wrote a little more about the song in an email:
I LOVE covering old folk tunes, and turns out, lots of old folk tunes are murder ballads. I love all that dark/alt-folk twisted stuff that's making a resurgence these days, and I have a lot of fun singing those gloomy tunes. I started paying more attention to the lyrics and how people kept saying "oh, I've never heard a woman sing that song" because they're all about men killing women. I'm still here, so nobody's killed me yet, and I got to feeling the men in these songs may have sorely underestimated some of the women they encountered.

What if my narrator is not just some temptress, trying to seduce some poor, unsuspecting man "incapable" of restraining himself, but instead, she knows exactly what she's doing: exacting revenge for all the men who thought that's all she was good for in the past? If I hurt the men trying to hurt me, they can't hurt me again. I'm taking back the strength and enchantment the women in these songs seemed to hold – they must have been something, alright, for these men to take enough notice to want to kill them (and then be haunted forever…Knoxville Gal, anyone?).

As "Nightstand" evolved, it became more about the metaphor of women's rights and how the battle for equal rights isn't over (I was indeed born with the cord wrapped around my neck, but how many women feel a similar weight every day simply because of their sex?). It's also a warning in the #MeToo era – the gun in the song is a metaphorical gun standing in for hidden internal strength and power, but the lyrics are borne out of a time when I did indeed keep a gun in my nightstand…just in case.
Listen to Sarah King's "Nightstand" below.
Check out more of the best folk music from Vermont artists here.