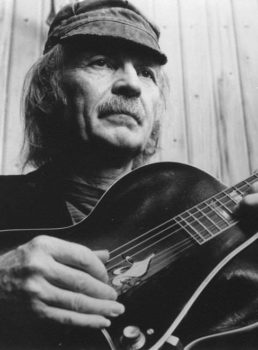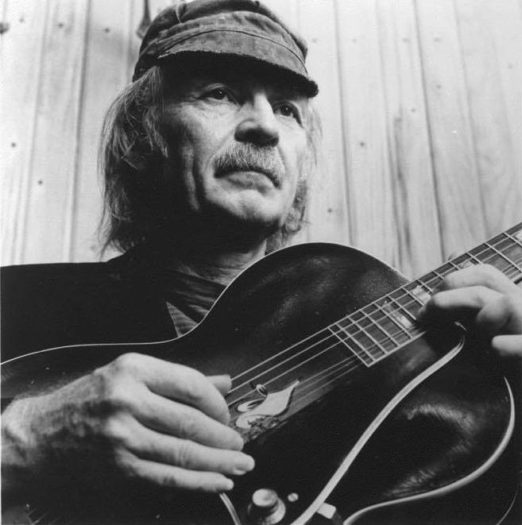 Michael Hurley is the sort of artist who inspires memorable descriptors. He's been called "a vestige of the old, weird America" by the Boston Globe," an "old-timey existentialist" by Robert Christgau, and "folk's Boo Radley" by Pitchfork. My favorite, though, comes from roots-music magazine No Depression: "a crazy backwoods Vermont folkie, singing about werewolves and maids, drinking weasel piss, and enduring sausage farts."
Hurley did not start out a "Vermont folkie" though. A lifelong traveler, he lived in California, Florida, New Orleans, Mexico, New York, Philadelphia, New Jersey, and Boston, before moving to Vermont in 1967 at age 25 – probably some other place I missed too. He remained a moving target even once he was in the state; he estimates he lived in 35 different towns in his two decades as a Vermonter (he dubs his strip of central Vermont "the insanity belt"). Hurley stayed in Vermont, but he certainly never settled.
The music he recorded and released in those 35 towns stands among his greatest, and his weirdest. There are songs about pork chops and hula hooping. There's a song where he spents much of the time imitating a crow's call. There are two different songs about monkeys, and one song about a werewolf that he recorded twice.
Hurley's Vermont story is almost as strange and wondrous as Hurley's Vermont songs, so we're going to dive into each. Take a deep breath. It's going to get weird. Continue reading »