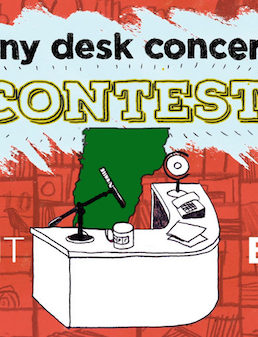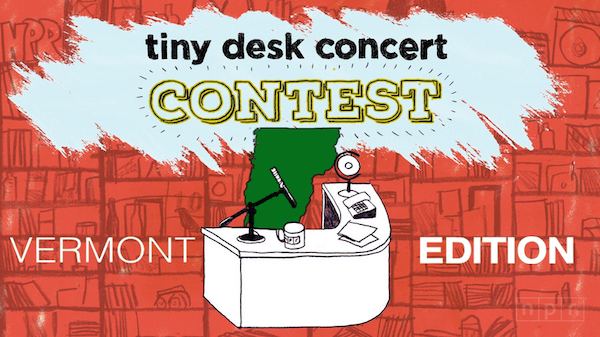 Last weekend, Fantastic Negrito won his first Grammy Award for "Best Contemporary Blues Album." It's a safe bet that few Grammy voters would have ever heard of him had he not won another award two years prior: the NPR Tiny Desk Contest. And if the future is just, last year's winner, the wonderful violinist Gaelynn Lea, will soon be collecting Grammy statues of her own.
Fantastic Negrito hails from California, and Lea from Minnesota. So as this year's contest continues, we think it's time for the Northeast to – to quote Lea's winning song – linger in the sun. To aid in that effort, out of dozens of locally-made videos, we've picked our favorite Vermont entries in the 2017 contest.
The only real rules for a Tiny Desk Contest video are that the song has to be an original and a desk should somehow figure in (it doesn't even need to be tiny). But many of the state's finest musicians went beyond the bare minimum, one dragging a not-so-tiny desk to a mountain summit, another finding a tiny church to match the desk. The songs span from folk to prog, soul to punk to classical piano. There's also a song about dinosaurs, and a special celebrity entrant: Officer Clemmons from Mister Rogers' Neighborhood!
So read on to discover our dozen-plus favorite Vermont entries. Then head to the Tiny Desk Contest website to browse other entries from Vermont and beyond. Our favorite non-Vermont find: this bizarre David Lynch fever-dream masked performer. Continue reading »