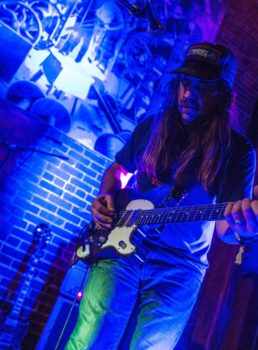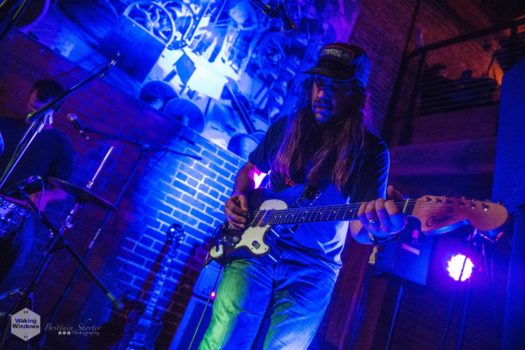 We're finally at about the six-month mark at what has been a long and deeply stress-inducing year. But there's perhaps some small comfort that 2017 has so far been a great year for music. So to celebrate being halfway through – as well as County Tracks's own six-month birthday – we're rounding up some of the best Vermont-made songs we've heard this year so far.
We narrowed the list down to a dozen for the sake of sanity, but couldn't go without mentioning some of our other favorite tracks, which we listed at the bottom. We also rounded up as much as we could in a Spotify playlist. Enjoy!
Apartment 3 – No Feeling

Snotty and DIY as hell, the best Apartment 3 songs work like Nirvana or Pavement: half-assed on the surface but with some insanely catchy songwriting lurking beneath the slacker shrug. This was the final release by beloved local label Section Sign Records, but they went out on top.
Blowtorch – Mirror

It took punk band Blowtorch forty years to put out their first record. At a Ramones-worthy 16 songs in 35 minutes, it was worth the wait. "Mirror" is an epic jam by their standards (over two minutes long!), but Clark Russell's snarl sells every second.
Clever Girls – Crazy

As everyone from Willie Nelson to Gnarls Barkley has learned, you can't go wrong titling your song "Crazy." Clever Girls' Diane Jean (the only actual girl in the band) puts her own spin on the trope in this catchy garage-country gem, bringing a whole lot more swagger than Patsy Cline ever had.
Erin Cassels-Brown – Athena

Every superhero movie needs an origin story and maybe street buskers do too. On his standout song "Athena," Cassels-Brown spins his tale about getting himself fired from his carpentry gig so he could pursue music full time. We're glad he quit his day job.
Ghost Weapons – Auroras

"What if science has it wrong?" Gary Peter asks in "Auroras." The song addresses the death of a father he had a difficult relationship with, but rather than a maudlin ballad, does so with a righteous blast of post-punk fury.
Henry Jamison – The Jacket

We wrote in February that Henry Jamison looked like Vermont's next breakout act – and that was before he released "The Jacket," the best track of his young career. Tender and stirring, this falsetto sway is the first taste of what may be one of the biggest local albums of the year.
J. Bengoy – So Good (I Could Die)

We argued last month that this peppy tune should be the song of the summer, and we stand by that assessment (though we wouldn't put money on it coming true). The earworm has not left our head since we first heard it, a delicious little nugget of power-pop that's the feel-good jam of the season.
Josh Panda – Drive You Home

Josh Panda released our #1 song of 2016, and he's since followed it up with a full album. "Drive You Home" sounds like the sort of country-rock gem that could have aired on AM radio in the 1970s, a romantic ballad perfect for wedding first dances or slow cruising down a dusty back road.
The Pilgrims – Millennial Whoop

"You'll never live up to the Greatest Generation!" the Pilgrims cheerfully holler in their snotty anthem for the screwed millennials. Sung from the point of view of high-and-mighty baby boomers, it's a gleefully ironic takedown of parents bemoaning the younger generation's laziness. Cheeky lines like "We won all the wars (the ones we lost are not our concern)" indict the entitlement of elders while standing up for underemployed 20-somethings everywhere.
Sam Morris – Left The Candle Burning

Leonard Cohen from Montreal passed last year, but Sam Morris from only-a-little-further-south ably picks up the mantle with this haunting folk song. Like Cohen's best, the simple and understated playing hides a mesmerizing song that draws you deeper with each listen.
The Snaz – Summer Underground

The Snaz seemed to have their whole careers ahead of them when they broke up this spring – after all, they hadn't even graduated high school yet. But they went out on top with their final album Sensitive Man, including this funky gem that quotes a popular children's rhyme way better than Ke$ha did.
Swale – Release Your Records

Given the timing, I'd guessed from the title that "Release Your Records" would be an anti-Trump protest sound about his tax returns. Instead it concerns something far more timeless, the love of music and, specifically, the vinyl revival.
Honorable mentions:
* Amelia Devoid – Don't Understand
* Belly Up – You'll Never Take Me Alive
* Francesca Blanchard – My Heart
* Joey Agresta – I Feel Like Shit And I Want To Die
* Self-Portrait – Fears Are Foolish
Top photo of Swale by Brittain Shorter.